The Olympics period is not only a heaven for sports enthusiasts, but also a big opportunity for manufacturers and suppliers. The orders for the pre-Olympics in London have basically all been confirmed and completed at the moment. Now let Xiaobian and everyone review the hot products made by China during the Olympic Games.

According to statistics, among the Olympic products in London, there are 5 types of towel bedding, 19 types of cups, 11 types of toy cars, 190 types of pins, 23 types of clothing, 4 types of plush doll mascots, and a total of 18 types of badges, wristbands and wristbands. Made in China. In the souvenirs of the London Olympic Games, Chinese-made products reached 65%. Among these souvenirs, "Made in China" covers seven categories, from towels, bed linens, accessories to key rings and clothes.

It is not difficult to find that the industries to which these products belong are clothing accessories, handicrafts, toys and gift boxes.

Here are a few industries, Xiaobian recommend some products for everyone, just for your reference and choice:

1, outdoor sportswear (QA8237)

China Manufacturing Network Gold Supplier Wuxi City Qian Industry & Trade Co., Ltd.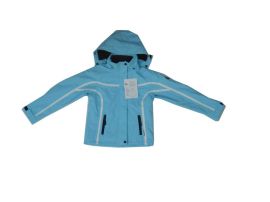 product description

Not only suitable for outdoor travel, but also for daily wear, both good rain resistance, but also a good warmth, suitable for travel, hiking, adventure and many other areas.

Type: Outerwear

Applicable Gender: Neutral

Features: Waterproof

2, badge

China Manufacturing Network Gold Supplier Shida Co., Ltd.
product description

Accept customized products

The main products: light accumulate badges, silver onion badges, medals, badges, badges, tie clips, cufflinks, key rings, lock rings, tokens, commemorative coins, token lock rings, printed badges, medals.

Process: Stamping

material: metal

Features: Can be used with a variety of accessories

3, stylish sports keychain, silicone key ring

China Manufacturing Network Gold Supplier Dongguan Jinyuanxiang Plastic Hardware Electronics Co., Ltd.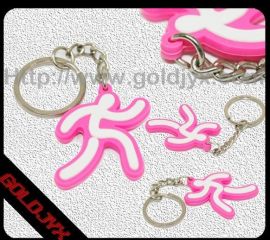 product description

Stylish sports keychain, silicone key ring

Forming Logo Logo can be multi-coloured convex molding, laser engraving, undercut oil, or surface silk screen, etc., all international standard colors can be produced;

Performance Trendy straps, colorful colors, fashionable style, good three-dimensional feeling, is the best accessories for fashion bags! Can be customized according to customer requirements.

All materials are made of environmentally-friendly imported silicone raw materials, which are soft and wear-resistant, have good ductility, chemical stability, 100% heat and cold resistance, and can maintain their physical and chemical properties at -40 C-+200 C. ;

Quality Our company operates strictly according to the ISO9001:2008 standard. Our materials are ROHS, REACH, LFGB, FDA standard certifications of SGS; each product undergoes 5 times 100% inspection before shipping.

4, Hello kitty cat

China Manufacturing Network Gold Supplier Shenfu Enterprise Co., Ltd.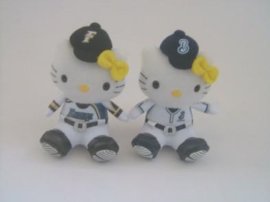 product description

1. Product diversification, emphasizing practicality. 2. Design specialization to meet consumer needs. 3. The price is reasonable and meets the needs of customers. 4. Strict quality control reduces product defect rate. 5. Delivery is clear and prompt. 6. Willing to provide samples, pictures for reference.

Style: seated animal

Shape: Cat

5, backpack

China Manufacturing Network Gold Supplier Yu Jie Industrial Co., Ltd.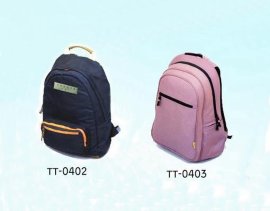 product description

Model:TT-0402 Material:168DPU+PULYPU Size:cm:33.02CM*16.51CM*47.625CM TT-0403 Material: Ancient Nanon +210DFP Fabric Size cm:33.02CM*19.05CM*50.165CM Country of Origin: Taiwan, mainland

Gender: Unisex

Applicable people: adult backpack

Type: Student Backpack

Material: 168DPU+PULYPU

Main Features :
Small construction machinery engine is researched and developed by QuanChai, integrate domestic and foreign advanced engine design concept, adopt Pro-E, UG and other advanced 3D design software, use advanced CAE analysis technology, optimized structure improve the stiffness of parts , fully guarantee the high reliability, strong power, good economy.
*Using the direct injection combustion chamber, easy starting, low oil consumption, good economy.
*Long stroke, large torque backup, strong power.
*The engine has stable speed, small vibration, low noise performance advantages.
*The key parts are same as of parts for vehicle diesel engine,better exchange and universality and durable.
*The structure is compact, light weight, convenient installation and arrangement.


*The market retains quantity is large , sufficient spare parts, convenient maintenance.




Contruction machinery series diesel engine consistent with good quality , the use of the direct injection combustion chamber ,easy to start , low fuel consumption ,economy , compact structure , light weight ,easy to install, it has large torque reserve , low noise and other performance advantages , The key components are optimized for high-speed automotive diesel engine parts and components ,so that the reliablity of diesel engine has good market interchangeability and versatility .

Supercharger For Construction Machinery

Electric Supercharger,Construction Machinery Supercharger Kit,Supercharger With Blower,Supercharger For Construction Machinery

Benxi Fengyuan Pressure Vessel Manufacturing Factory , https://www.accumulatechina.com