Hundreds of beautiful scenery, thousands of horses Pentium leap! Mid-Autumn Festival in 2014 a long holiday, the Department of Love came one after another across the country came good news: Shanxi, Hebei, Henan, Guangxi, Hubei, Hunan, Anhui and other provinces more than a dozen full force, more than 20 stores collective appearance in the Mid-Autumn Festival, Love the national territory exceeded 200 branches!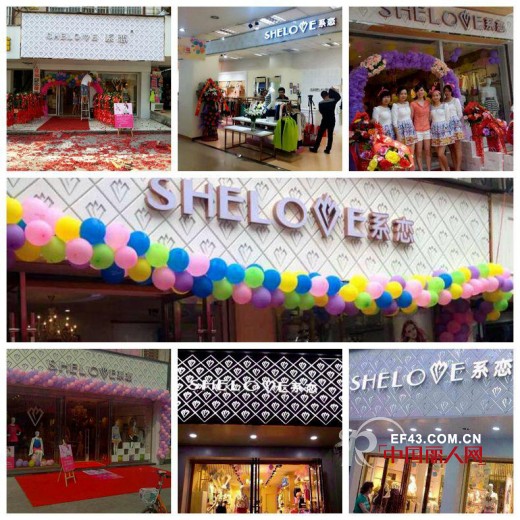 Department of love more than a year since the brand was established, high-quality, low-cost, small amounts of a variety of new, fast fashion model on week in and week, and "0 joining fee, in stock, 100% return" to get around the country to join the policy Franchisee's favor, but also the general downturn in the apparel market situation, in full swing development, and constantly set off a frenzy of opening up, become a veritable black horse in the apparel industry! Such a majestic trend, continue to attract the focus and controversy in the industry! Some people like it, some people pour cold water, no matter how, love all adhere to the "go their own way, let others go!" Because the Department of love firmly believe that "be yourself, is king!" Department of love is not a parrot tongue, but not the effect of the East, but regardless of the mode of operation, or fashion design to maintain their own characteristics, go belongs to the line of love characteristics!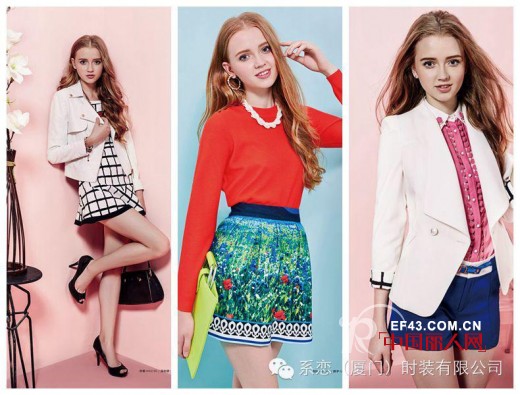 For the Department of Love headquarters break more than 200, the Department of Love said Zongjing Ban heavy, the Department of Love will be in the original two large-scale own-owned factories, rebuild to accommodate 500 large-scale production base for the new store to join escort! At present, the plant has been identified, construction, equipment investment has been included in the relevant plans, is expected to be completed by the end of.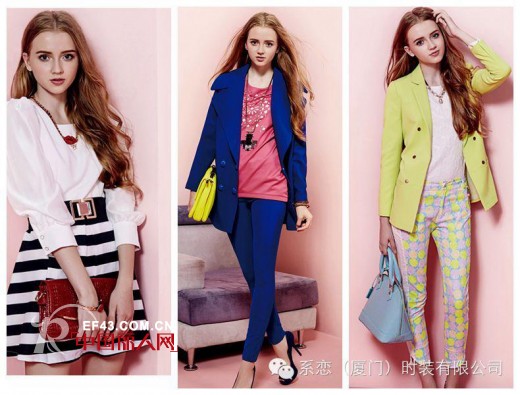 The future, the Department of Love will continue to force, not only now glory, more focus on the future, the long-term goal, to create greater miracles! Let shelove love boutiques across more provinces, more cities, women's friends across the country to bring a positive and stylish lifestyle!

Flame retardant clothing are garments made of fabrics with flame retardant properties that protect workers from fire. According to the style can be divided into FR Coveralls, FR Jackets, FR Shirts, FR Pants , FR Suits , FR Bibs , FR knitted t-shirt and so on. Customers can choose the style that suits them according to their working environment, and we support ODM.Customers can design the flame retardant clothing styles they want for us to produce.
Advantages of flame retardant clothing:
Customized production
Have an embroidery factory
Provide free samples
Professional quality inspection team
Accessories of flame retardant clothing:
We have a professional procurement team with 10 years of overseas procurement experience. We can purchase global accessories according to customer requirements, collect and select materials from all major exhibitions, and provide you with the most cost-effective accessories!
Certification:
Xinke protective flame retardant clothing is suitable for your employees and required by law in wide industries and is regulated by numerous safety standards boards. Xinke Protective has acquired the certificates, such as ISO 9001, ISO 14000, SA 8000, WRAP, CE, UL.
Application:
Xinke protective flame retardant clothing are widely used in petroleum, chemical, natural gas, electric welding, fire protection, offshore operations and coal mining industries.
Quality is the soul of an enterprise, hope fully we can have a chance to serve you!
FAQ
Q: How to ensure your the delivery time?
A: -We have modern automated assembly lineproduction equipment, just 120 seconds is needed from the first process to the last one;
-Moreover,we have prepared finished fabrics which can be produced into clothes immediately to short the delivery time to15-20 days;
-Urgent order will be deal with immediately.
Q: What`s your payment terms?
A: EXW, FOB, CNF, CIF and L/C payment terms etc.
Other terms can be negotiated.
Q:Can you producesmallorders?
A:Yes,we do. If your order is smaller than our MOQ, we can arrange special for you but the cost would be higher.
Q: How to ensure your product quality?
A:We have the;the most advanced testing equipment. Two inspections are taken in the factory and the laboratoryto ensure that each batch ofproduct is with high quality.
Q: What`s your main market?
A: Our clients are all over the world, having mature market in Europe, Malaysia, Indonesia etc, exporting large quantity FR garments every month by container quantities.

Q: Do you provide the sample? How long it takes?
A: Sample can be provided.
Delivery time: Regular item in stock can be delivery in 1-2 days.
Your Customize will takes 7-10 days.
Q: Do you supply OEM service? Can you make as our design? Also I want to put our LOGO on protective clothing?
A: Yes, we can customize the design for you, which exactly as your demand.Your LOGO can be put on clothing by format of EMBROIDERY, SCREEN PRINTING etc as requested.

Q: How many times washing your FR garment can endure?
A: More than 50 washing time for Europe standard.
More than 100 washing time for NFPA standard.


Washing time can be customize according to require and market.




Q: Is that possible to be your agent or distributor?

A: Yes, of course. We are glad to work with you together to develop the market.

Feel free to contact us for more information.

We are the OEM manufacturer for FR Workwear, we are developing partners to occupy our market share.

Flame Retardant Garments,Fire Retardant Coverall,Flame Resistant Clothing,Fire Protective Clothing

Xinxiang Xinke Protective Technology Co, Ltd. , https://www.coverallsuit.de