On November 13th this week, a row of reinforced jungles, beautifully painted makeup, and courteous you come and go, the rules of survival of the city have bound us for a long time! Now, keep up with us and throw away the coats, Throw away a 10-inch high heel to a hearty urban play and find your spiritual home! In the season, MINNETONKA, the No.1 moccasin brand in the United States, has created a wave of freedom for you, and has launched a new concept of "owning my own territory!" Through the original fur and totem, the beauty of wildness is revealed, and the desire and freedom of urban bloggers are released. Pull you from a superior modern life to a fresh and pleasant wilderness, enjoy the joy of playfulness and regain your innocence.

Tassel Totem national "uprising"

Some people love retro modern, some people are obsessed with the complexity of gorgeous, but as the personality of decisive urban beauty is more eager to prepare wild totem. MINNETONKA launched a new series of winter female models, and will be rich in national sense of preparation totem and sexy tassel into the winter shoes, bring a unique comfortable experience.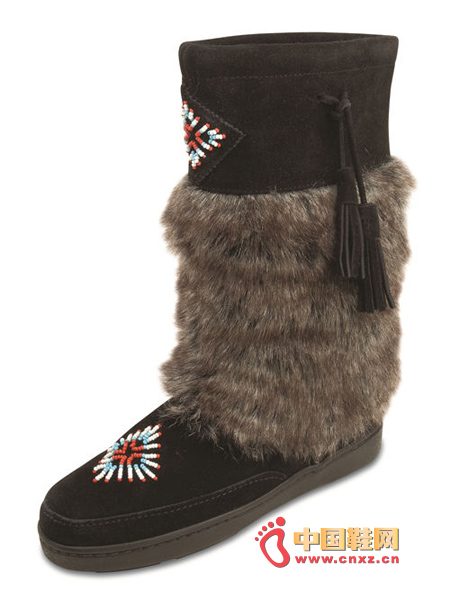 Macaroo Boots

Long boots design, with rich fur highlights from the wild freedom, with fringed embellishment, more comfortable and agile in walking.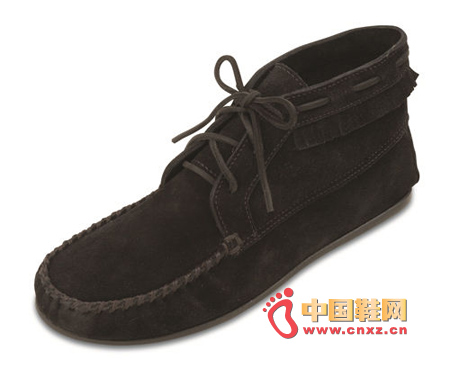 Sheepskin Boots Boots

Classic boots style, fur snow boots. Lacings are designed with straps, tassels and rivets, and are the best choices for handsome bloggers.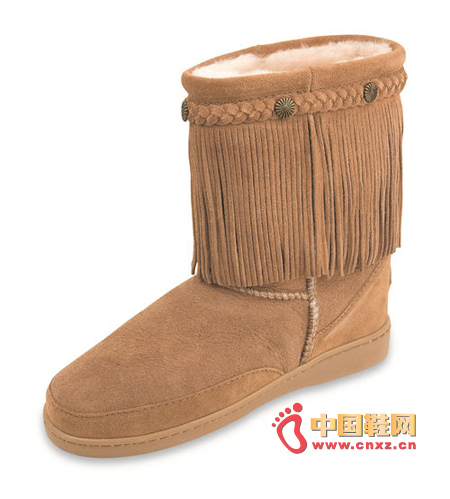 Classic streaming Supag

The interpretation of the classic snow boots, especially the slightest fringe, is decorated with flower bud rivets, making the monotonous style more individualistic with these careful thoughts.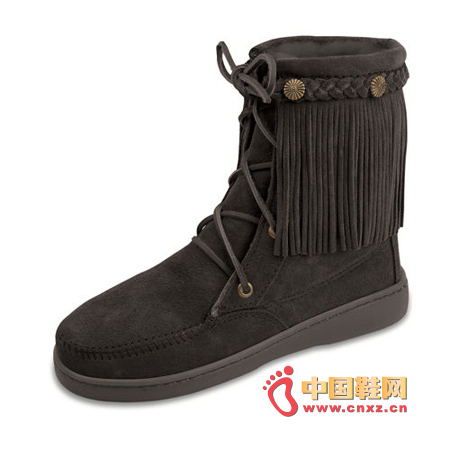 Special Boots

Classic fringed booties are filled with Indian-inspired atmosphere. From the embellishment of the boot opening to the embellishment of the rivets, from the cortical straps underneath the uppers to the double-layered tassels that hang down behind the boots, all show a relaxed and pleasing appearance, and the wear is lighter.

· Visual stretch leg length also has a pair of V-port shoes
· Danbyo shoes trend | summer to this pair of sandals each way
·Summer came to this pair of sandals fire all the way female stars are
·Spring and summer shoes fashion shoe necessary color
Can't you know what to wear in canvas shoes except for Converse?
Erika Jayne appeared in New York in New York
·Corthay Fashion Men's Wear One Week
·The two spokespersons of CONVERSE will perform with CHUCK 70
No longer wear sports shoes, we are old
·Pearl shoes open and catch the eyes every second

Kids Slippers of JNPFOOTWEAR are not simply small size of adults. Although they looks same in out looking, we adjust the last and out sole shape specially for our kids slippers collections. Cause , kids feet are different as adults.

As parents, we hope all our kids could grown up healthily. As shoe makers, we could start from a pair of kids shoes comfortable and fit for our kids' feet.

Every kid have their favorite, maybe animals or others. My boy loved a pair of faux rabbit fur kids slippers, and even do not want to take off at home. So we are willing to develop more cute winter kids slippers, wish they will love to wear a pair of cosy warm kids slippers in the cold winter season. Not just running everywhere with bare feet in cold weather.

Kids Slippers

Kids Slippers,Childrens Slippers,Kids House Shoes,Kids House Slippers

YANGZHOU JNP IMP.&EXP. CO.,LTD , http://www.jnpshoes.com